Bodman is committed to a diverse and inclusive workplace at all levels, from staff positions through its leadership ranks. We believe that diversity promotes a rich environment that produces the progressive and creative thinking essential to providing the best legal services.
Diversity and Inclusion
Our diversity and inclusion commitment means equal opportunity for attorneys and staff members without regard to race, gender, color, national origin, religion, age, disability or sexual orientation. It also means fostering a collegial and respectful working environment in which each person is encouraged and assisted in reaching his or her full potential.
Throughout the years, we have implemented many programs and policies that are designed to promote equal opportunity and inclusiveness both within the firm and the legal profession as a whole. Our activities to promote diversity include the following:
Signed the State Bar of Michigan's Pledge to Achieve Diversity & Inclusion in the Legal Profession
The State Bar of Michigan actively promotes the importance of diversity and inclusion in the profession. As our country becomes increasingly diverse, and business entities are rapidly responding to the needs of global customers and suppliers by creating workforces from many different backgrounds, perspectives and skill sets, clients are expecting — and sometimes even demanding — lawyers who are culturally diverse. The State Bar of Michigan has created a Pledge to Achieve Diversity and Inclusion in the Legal Profession that law firms, law schools, bar associations, individuals, and other entities in the legal profession are encouraged to sign, indicating their belief that diversity and inclusion are core values to the legal profession and their continued commitment to continue working with others to achieve these goals in education, hiring, retention, and promotion of Michigan's attorneys and in the elevation of attorneys to leadership positions within these organizations, the judiciary, and the profession.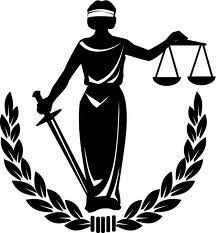 Participation and Membership in the Michigan Roundtable for Diversity and Inclusion and Its Law Honor Roll Initiative
The Michigan Roundtable for Diversity and Inclusion was organized in 1941 to foster religious and racial brotherhood. Throughout the years, this civil rights organization has played a key role in combating discrimination and promoting racial and religious harmony.  It is a leader in promoting understanding among racial, religious, cultural, and economic groups within metropolitan Detroit. Today, the Michigan Roundtable provides effective programs that are geared toward combating all types of discrimination and building and sustaining a diverse and inclusive community.
The Michigan Roundtable's Law Honor Roll initiative brings together representatives from the legal profession to promote the recruitment of diverse talent and support the efforts to retain a diverse workforce within the industry. Law Honor Roll members have pledged to support the Michigan Roundtable's work and to help make our workplaces and communities welcoming to people of all races, faiths, and ethic and socioeconomic backgrounds. Bodman is a founding member of the Michigan Roundtable's Law Honor Roll, and three Members of the Firm are active with the Roundtable: Robert J. Diehl, Jr. is an ex-officio member and past Chair of the Board of Directors, and Damali A. Sahu and Kathleen O'Callaghan Hickey are current members of the Board of Directors.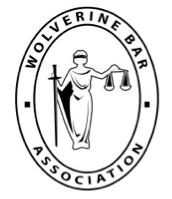 Membership in the Wolverine Bar Association and Participation in Its  Summer Clerkship Program
Established in the 1930s by a group of African-American attorneys, the Wolverine Bar Association was organized to coordinate the energies and talents of the increasing number of African-American attorneys admitted to practice throughout the State of Michigan. Throughout the years, the Wolverine Bar Association has assumed a leadership role in the metropolitan Detroit political and legal community, and our attorneys have historically been members and have held leadership roles.
The Wolverine Bar Association's Summer Clerkship Program is designed to increase racial and ethic diversities within the legal profession by placing first-year law students at law firms and corporations in the area in furtherance of the program's goals. Bodman participates in the Wolverine Bar's Summer Clerkship Program each year, and the firm has extended offers of full-time employment to the majority of our candidates after they graduated from law school.

Contribution to the University of Michigan Law School's Alden J. "Butch" Carpenter Memorial Scholarship
Alden J. "Butch" Carpenter was an African American University of Michigan Law School student who devoted himself to the goal of completing his education and returning to his community to assist in its development. Carpenter died during a recreational basketball game in 1978 before he could complete his legal studies. Shortly after his death, the Black Law Students Law Alliance (BLSA) at the law school established the Alden J. "Butch" Carpenter Memorial Scholarship Fund, which awards scholarships to deserving first-year Michigan Law students who "promote the attributes exemplified by (Carpenter's) life" and display "the social commitment demonstrated by his professional objectives." Bodman is a regulator contributor to the Carpenter Memorial Scholarship Fund.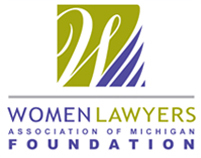 Support of and Participation in the Women Lawyers Association of Michigan (WLAM) Foundation
The Women Lawyers Association of Michigan (WLAM) Foundation supports the education of women who show leadership in advancing the position of women in society, working to realize this mission by raising money to provide scholarship awards to outstanding women law students attending Michigan law schools. Since 1997, the WLAM Foundation has awarded nearly $560,000 to 235 women law students. Past scholarship recipients include Bodman attorney Katherine Razdolsky Rothstein. Bodman is a Dean's List donor to the WLAM Foundation, and Ms. Rothstein is active on the Foundation's Board of Trustees.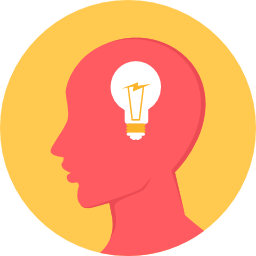 Internal Diversity Education Programs
Our Diversity, Inclusion & Equity Committee focuses on internal growth and uses a variety of educational programs, speakers, and facilitators to nurture an inclusive, open, and collegial working environment. We have sponsored programs addressing gender differences, age, implicit bias, insider/outsider culture, and the business case for diversity. Attorneys also participate in firm-conducted formal diversity training sessions.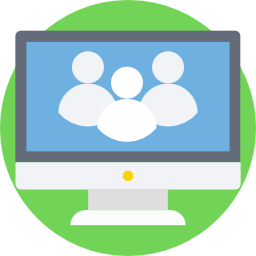 Bodman's Featured Faces
Developing a sense of community allows us to appreciate the differences and perspectives of everyone at the firm. One of our efforts is our Featured Faces publication, a regular series of staff and attorney profiles that highlights their interests outside of the firm. This helps maintain personal connections, despite the firm's large size.
Social Action and Community Involvement
We also participate and support the community surrounding us and in which we live. Our attorneys participate both individually and as a firm in community activities, charitable events, and local races. The organizations in which we support and participate include:
Our mission is to create a diverse firm with a culture of inclusion that values the differences and perspectives of everyone. By creating a culture of inclusion, we also create a strategic advantage for not only ourselves, but also our clients. We end up with broader points of view, a myriad of skill sets and talents, and a global perspective.
Overall, we are pleased with the progress we have made within our workplace to reflect the communities surrounding our offices, but we realize that we have more work to do, and our commitment to diversity and inclusion guides our efforts to recruit, retain, and advance the best and brightest law school graduates, lateral candidates, paralegals, and staff hires.